The Cotswold Canals Trust provides volunteer-led restoration along a 36-mile long canal corridor. Over 7000 Trust Members with over 300 volunteers are actively engaged in the restoration, fundraising and trading activities, which in turn provide services that benefit people and nature by providing them with a green-blue corridor.
On 12th August, Mr Edward Gillespie OBE, Her Majesty's Lord-Lieutenant for Gloucestershire presented the Queen's Award for Voluntary Service to The Cotswold Canals Trust. This wonderful occasion took place at The Stonehouse Court Hotel, Canalside Lawn next to the Stroudwater Navigation Canal.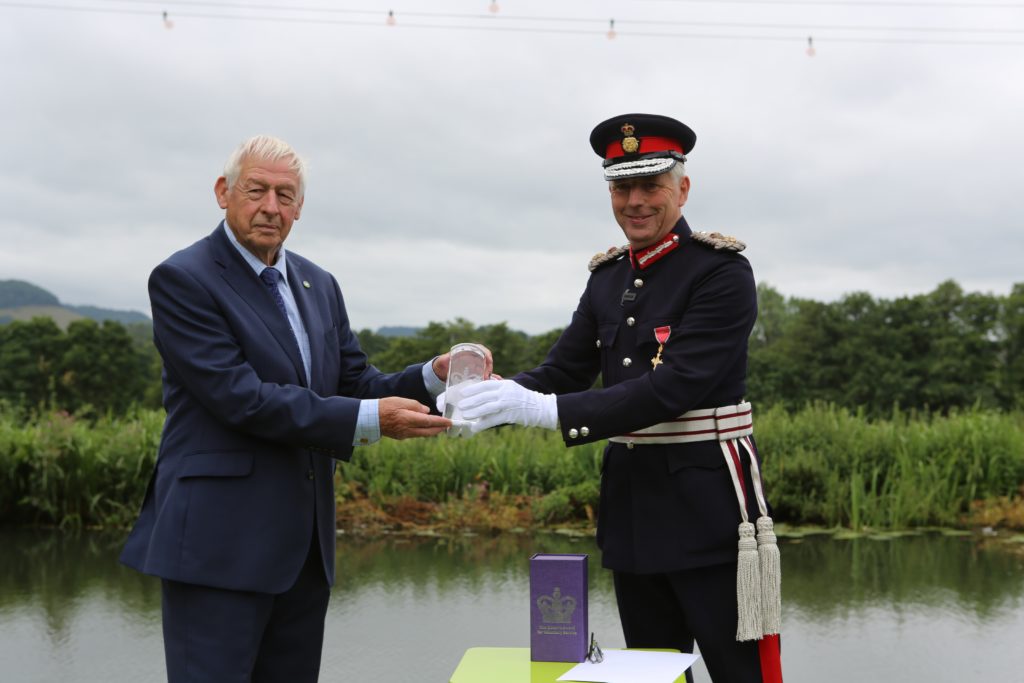 "I am absolutely thrilled for the Cotswold Canal Trust to have be a recipient of the coveted Queen's Award for Voluntary Service. This is a massive accolade for the immense contribution that volunteers make to this amazing organisation that has transformed our landscape. It also represents the benefit that volunteering brings to the quality of life to so many people. Very many congratulations. I have no doubt their example will be an inspiration to others."

Mr Edward Gillespie OBE, Her Majesty's Lord-Lieutenant for Gloucestershire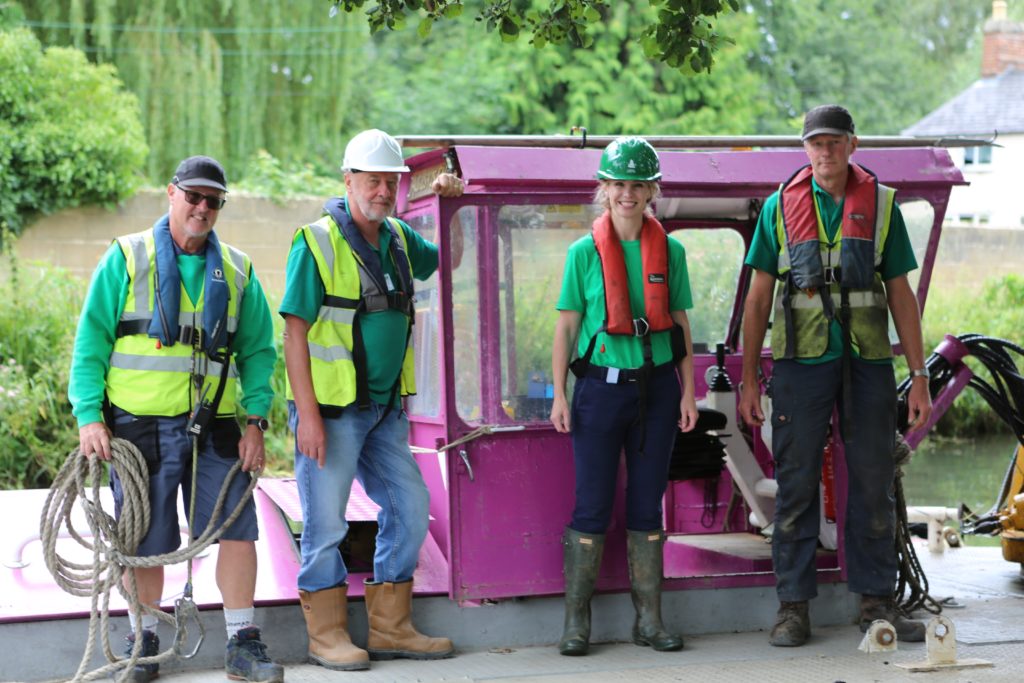 "It is so wonderful to see this charity and its volunteers receive such a high honour. The Cotswold Canals Trust volunteers have done a great deal for Stroud in terms of leisure, amenities, tourism and employment opportunities. I congratulate everyone who has worked so hard and given so much of their time to help ensure Stroud is known as the best place to live in the UK. Well done to them all!"

Mrs Siobhan Baillie, MP and Vice-President of the Cotswold Canals Trust
We asked The Cotswold Canals Trust to tell us more about their work.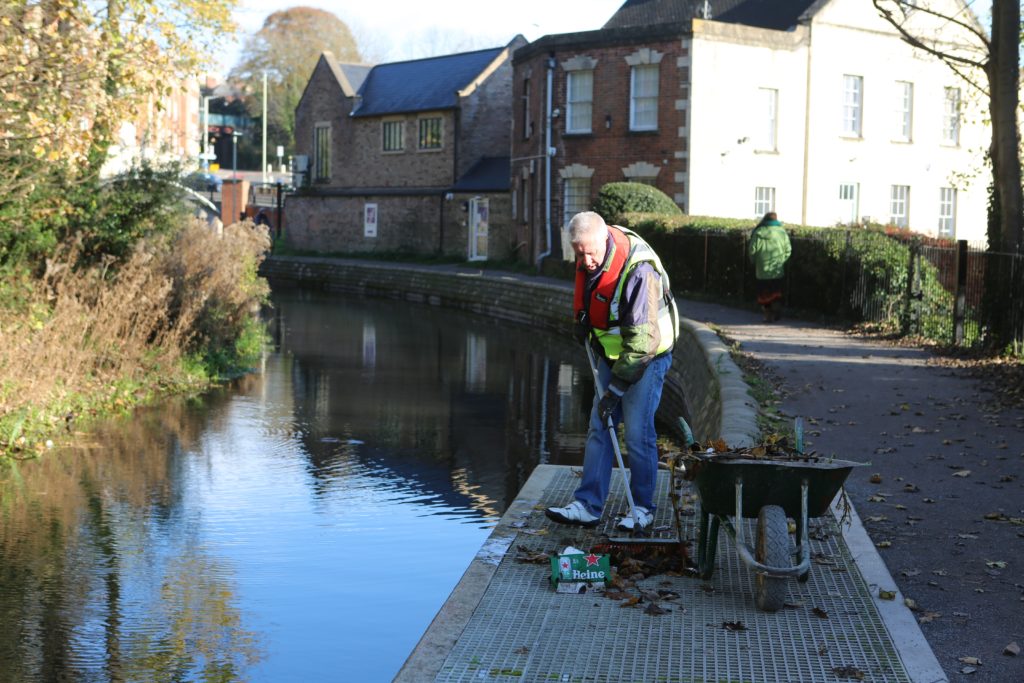 What is the role of volunteers?
The Cotswold Canals Trust is a multi-faceted organisation with volunteers undertaking many different roles and forming 98.7% of the workforce.
The volunteers keep the towpaths and waterways clear which are enjoyed by over 250,000 people each year. Maintenance is provided in an environmentally friendly way whilst meeting obligations of restoring Heritage structures.
Despite many setbacks on the way, the many successes and hard work of volunteers have resulted in restoring 10km of canal, with the consequent restoration of wildlife habitats and commercial benefit of inward investment of c£139m. They have now secured funding for a further 6km crucially linking the restored section to the national waterways network at Saul Junction.
With over 7000 Trust Members, over 866 registered volunteers (highest of any canal restoration society in the UK) and over 300 regularly active volunteers helping to maintain and restore the current canal waterway, towpaths, locks, bridges and other infrastructure.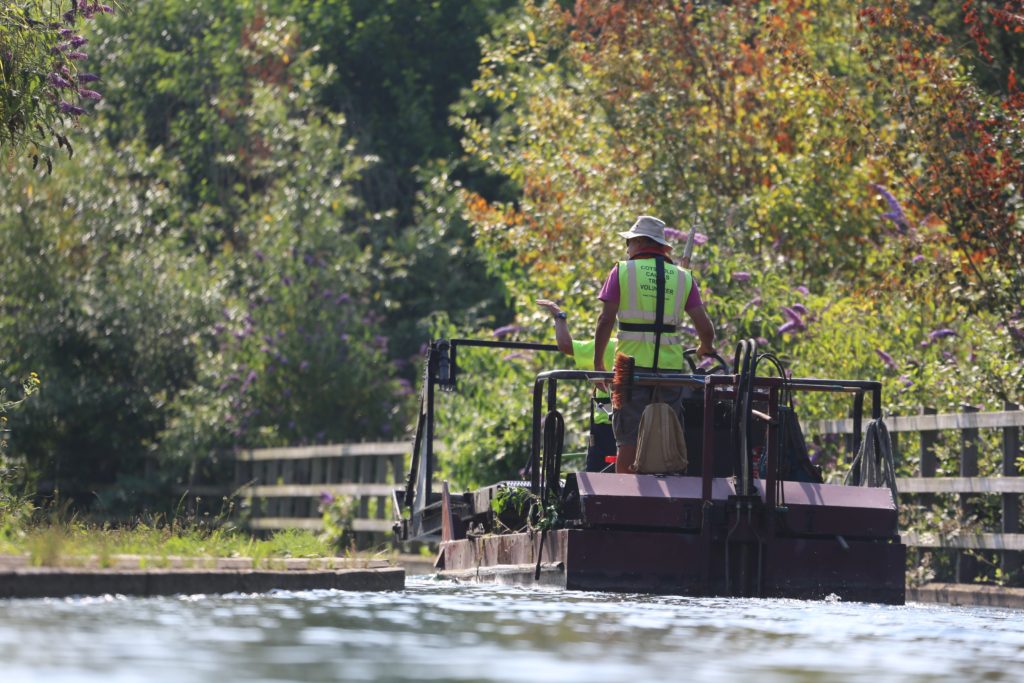 Volunteers work every day of the week in all aspects of the trust's operation including maintenance, canal restoration and interacting with the public. The charity welcome and are open to help from all areas of the community including corporate supporters engaged in employee community action. We attract support from across the UK through the National Waterways Recovery Group (the national canal roving support group). Their volunteer working parties also cater for all by providing safe and accessible activity wherever possible. Volunteers aim to facilitate volunteering in an inclusive way – where onsite is not possible or necessary (IT support, volunteer communications, website and marketing), volunteers also provide valuable support from their homes and online.
They operate a not for profit trading company that provides vital income for the charity with two Visitor Centres, a second-hand bookshop, public boat trips from three locations as well as special boat charters, logs cutting and delivery service. Together these thriving enterprises secure significant funds for the charity each year and continue to grow in popularity with the consumers and the wider community.
Volunteers also work to archive the 100,000 documents from the Company of Proprietors of Stroudwater Navigation making them available to schools and the general public for research and study.
Cotswold Canal Trust is committed to environmental and biodiversity targets and both our bookshop and our logging are sustainable, environmentally friendly projects. They re-use, recycle and reduce wherever possible.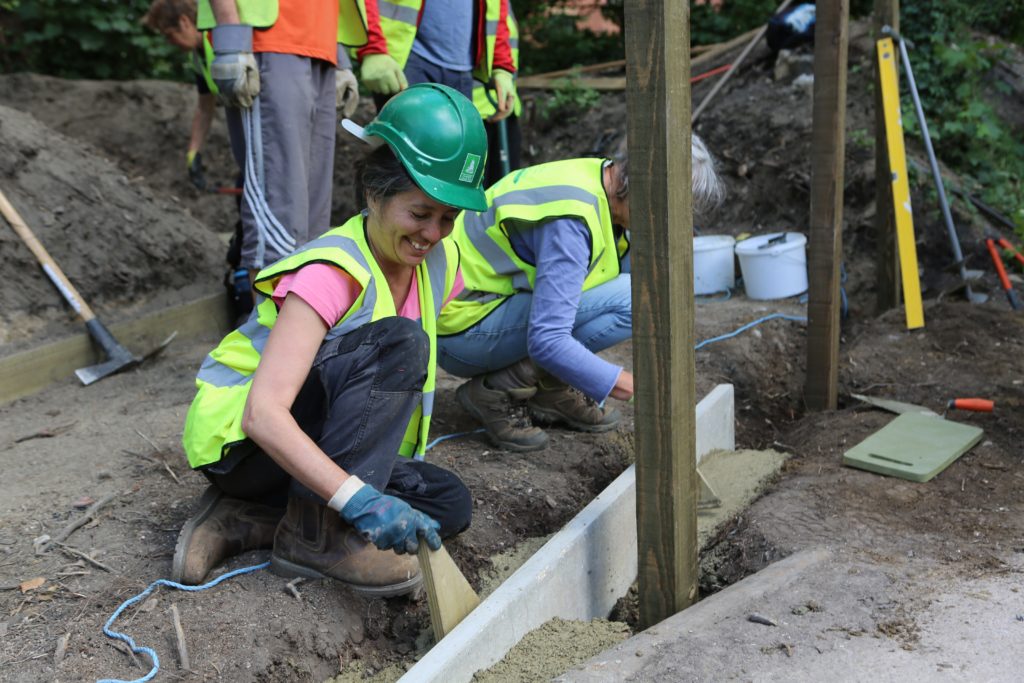 What does it mean to The Cotswold Canals Trust to receive the Queen's Award for Voluntary Service?
Receiving this award was an incredible boost to the volunteers and supporters. Many of the founding members were humbled to receive the recognition.
Many of the founding members were able to attend the award ceremony. Having the recognition of the Queen and her representatives in Gloucestershire was a huge boost to the restoration efforts and passes a legacy of commitment to the cause to future generations.
The Queen's Award is a perfect launchpad for the 50th Anniversary of the Trust and will lead the community in getting behind the volunteer's efforts.
"Our canal restoration project is complex and yet so brilliant. Having the trust and support of so many volunteers helps us to create beautiful spaces for communities, improve the environment and celebrate the industrial heritage of Gloucestershire, this award is a testament to the decades of volunteer-led activity that has gone before us and will continue long into the future. I would like to congratulate all recipients of this most prestigious award, and express how humbled we are to stand amongst them all"

James White, Chair of Trustees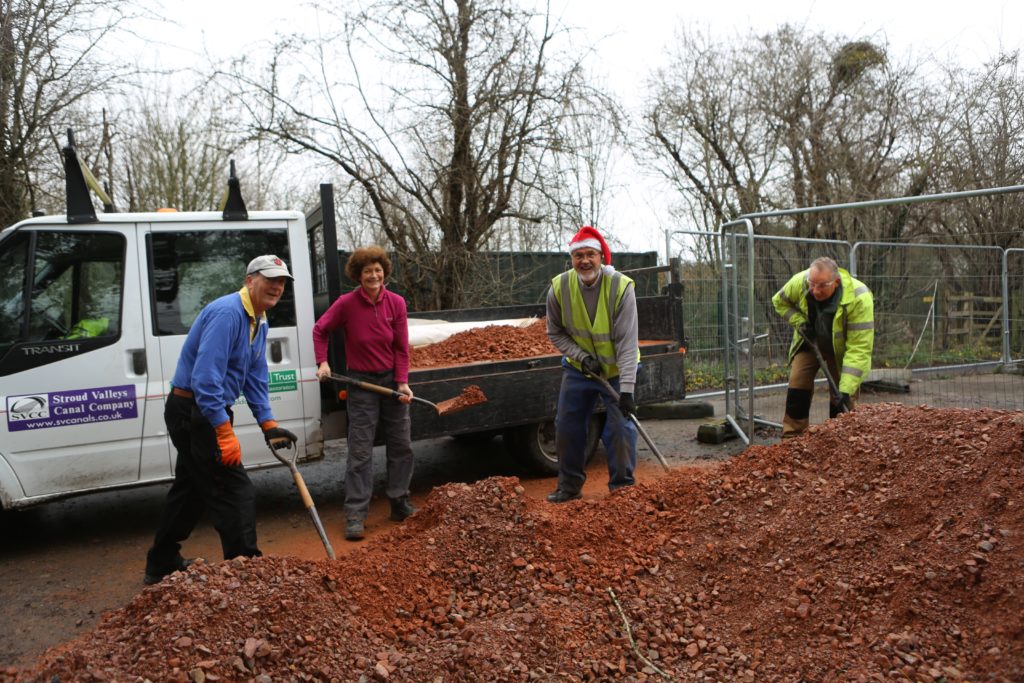 Why would you recommend volunteering to others?
Volunteering is one of the best ways that communities and individuals can give back and make the place they live and work better for now and the future.
"CCT is one of the best exponents of providing activities for elderly/retired communities throughout Gloucestershire. It has been proven through volunteer surveys that volunteering provides a reduction in loneliness, increased socialisation, with health benefits including mental health and skill transfer and personal development.

CT also works in partnership with Stroud District Council to deliver regular supported volunteering opportunities for young people with or without Disability/difficulty, people recovering from addiction and those who are currently unemployed."

Aimee Malcolm, Canals Ambassador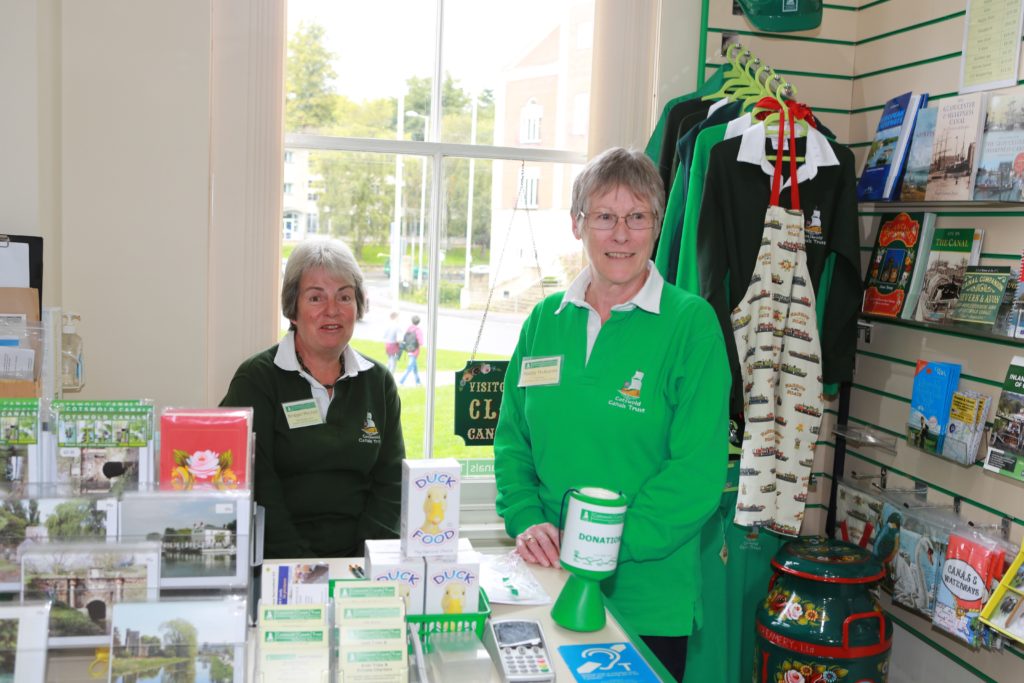 Is there anything else you'd like to add?
The Queen's Award Team have been supportive throughout the process and we are very grateful for everything they have done to keep us informed about the process and in helping us celebrate this incredible award.